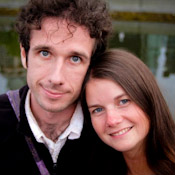 Voyage Travel Apps create iOS apps that make your travels easier.
Brought to you by Simon Fairbairn and Erin McNeaney of Never Ending Voyage, a pair of digital nomads who sold everything to travel the world indefinitely.
Read more about us.
Trail Wallet is our most popular app. It's a travel budget app, designed to help you track your travel expenses quickly and easily.
Keep Up To Date
Sign up to our free mailing list and get access to updates, announcements, competitions, and exclusive offers. It's low volume, no more than 2-3 a month, and you can unsubscribe any time.