Apps for the Adventurous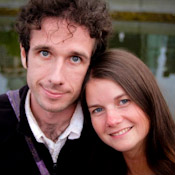 Voyage Travel Apps was brought to you by Simon Fairbairn and Erin McNeaney of [Never Ending Voyage][1], a pair of digital nomads who sold everything to travel the world indefinitely.
Read more about us.
Trail Wallet was our most popular app. It was a travel budget app, designed to help you track your travel expenses quickly and easily, and had over 150,000 installs over its lifetime.
Our other apps included Drawing Class, an app to help the travelling artist; and WT Maths, an app to help GCSE/High Schoolers with their mathematics.