Trail Wallet 1.1 is out!
This update introduces a veritable cornacopia of new features as well as an improved design—check out the new video for the lowdown:
Custom Categories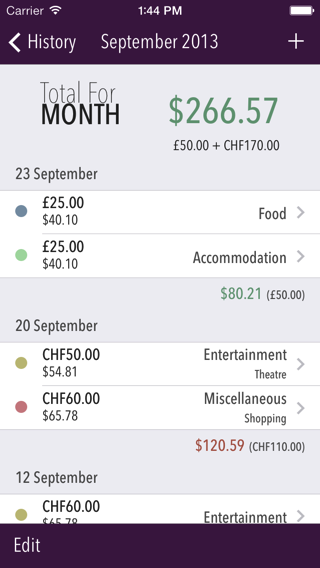 We've had a lot of feedback about being able to customise your categories so we made this one a top priority. We've been forcing the boffins down in the basement of Voyage Labs to work 20 hour shifts to get it done. And do it they did: Custom categories are the flagship feature of the new version.
Add, edit, delete, re-order and colourise your categories to make your travel expense tracking even easier. Want a category for coffee with foam and a separate one for coffee without?
They're all yours, my friend. They're all yours.
Interactive Pie Charts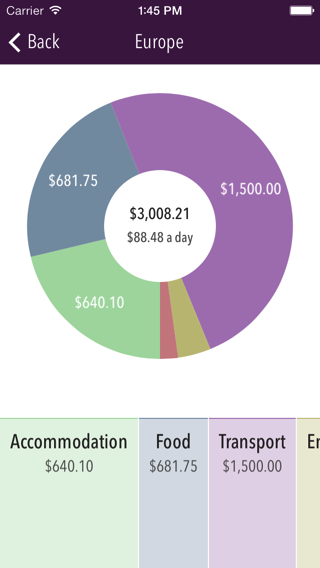 Allowing you guys to add an arbitrary number of categories meant that we had to revisit the Pie Chart layout to make sure that they could all fit in there.
After turning it this way and that, trying to get it to work, we decided the best option was to screw it up, throw it out and start over.
The new pie charts are swankier, animated and interactive to make seeing how much you spend on coffee (with or without foam) a much more pleasant experience.
We do it because we love you.
Swanky New Design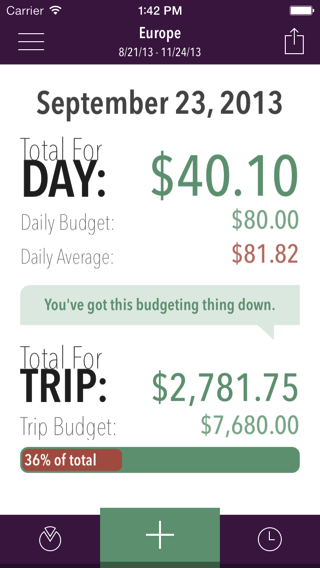 As well as the new Pie Chart design, we've jazzed up the summary screen to better highlight the day's important information.
Let's face it, the previous design wasn't going to win any design awards. Functional, perhaps, but pretty it weren't. We hope you'll agree that this new layout is a vast improvement.
And it's just the beginning. Things get interesting from here on out.
The Future
We're not even close to being done yet. We have a long, long list of exciting new features that we've got on the way in the coming months as well as new ways to interact and track your data to make this app an indespensable part of your travelling arsenal.
If you haven't picked up a copy yet (and you really should, it's just getting better), it's available for $1.99 on the App Store.
As always, if you have any ideas for new features or bug reports, then feel free to get in touch. We'd love to hear from you!