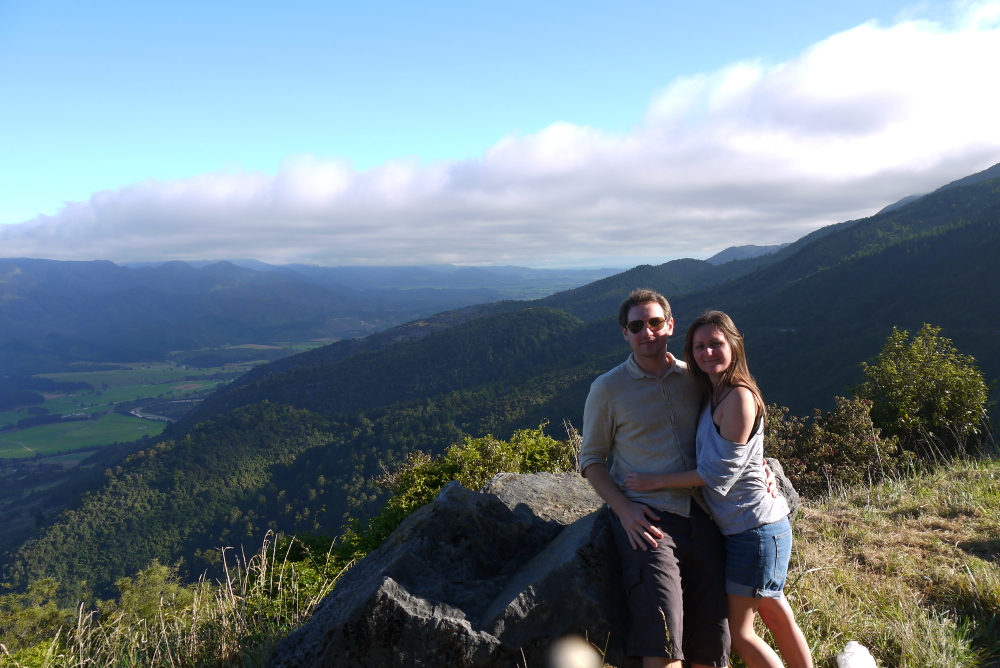 Trail Walleteer of the Month is our regular series where we talk to long term travellers and Trail Wallet users about all things travel budget related.
This month we are pleased to have with us Andrew and Amy from Our Big Fat Travel Adventure.
Tell us a bit about yourself and your travels.
We are Andrew and Amy, we're from the UK and have now been travelling for nine months. We left on a flight to New Zealand in March and since then we've visited Australia, Indonesia, Malaysia, the Philippines, Thailand, Laos, and we're now in Vietnam.
Amy and I used to live and work in London, Amy as an online content writer/manager and me as a secondary school teacher. We quit our jobs after about four years of saving and dreaming to travel the world.
We will head back to the UK next summer after about 15 months away but we're not sticking around: we're planning to jet off to Taiwan in September to teach English and save some money for a trip to the Americas in 2015/16.
What do you think are the benefits of tracking your travel expenses?
If you know how much you're spending you have more control over your money, which means that you can ultimately travel for longer. It's great to be able to look back and find out how much something cost so you can share that information with other travellers too.
When we research the countries we plan to visit we're always looking to find out how much things cost in advance. Trail Wallet has helped me write up detailed cost posts of the countries we've visited to help other travellers budget for their own trips.
What categories do you have set up on Trail Wallet? Which is the most used?
We haven't set up any new categories yet since the pre-set ones cover everything we need. Overall, our most used category is accommodation; however this is because we started our travels in super-expensive New Zealand and Australia, since reaching South East Asia our accommodation costs have dramatically decreased and have dropped below our food costs.
Has Trail Wallet revealed anything surprising about your spending?
Only that we're spending more than we expected to. We've also found that we spend more on food than we did back home since we eat out for nearly every meal while we travel while we used to cook for ourselves and take sandwiches to work when we lived in the UK.
Admittedly, we don't eat as cheaply as we could in Asia though because we usually go to cafés and restaurants rather than indulge in street food. For us it's definitely worth paying extra to avoid getting sick though; in Luang Prabang I ate some street food and remained between our bed and the toilet for a couple of days afterwards—we just don't seem to have the stomachs for it.
What's the weirdest thing you bought in the last year?
While wandering around the Chiang Rai night market Amy spotted something she just had to have and after testing it out Amy couldn't resist - it was a head massager.
Sounds strange but it only cost about 30Baht so what the hell!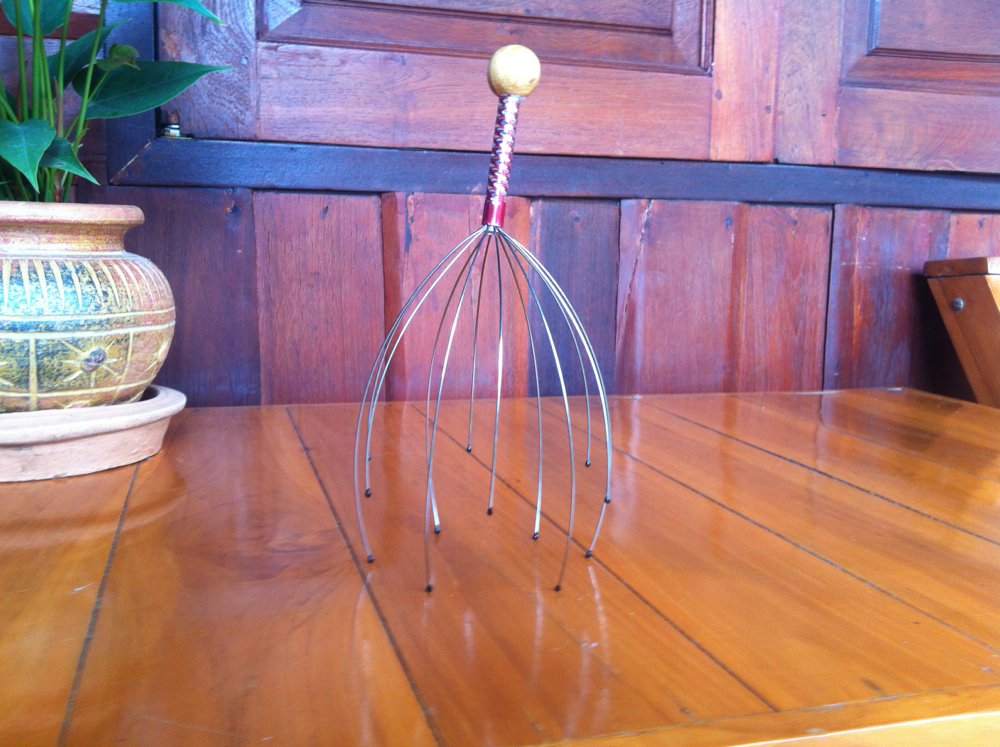 What's the most and least expensive country and what was your daily budget?
Our most expensive country was New Zealand; we spent £61 per person per day. We did however do some expensive activities like a skydive, a heli-hike and an overnight cruise of the Bay of Islands while we were there though; these three activities alone came to about £1,000.
Our cheapest country so far has been Laos; we only spent £15 per person per day which is probably down to the low accommodation costs, the cheapest we've experienced on our trip so far.
It's interesting to compare our spending habits on the road to those before we started our trip too; back in London we were spending about £28 per person per day just working and living.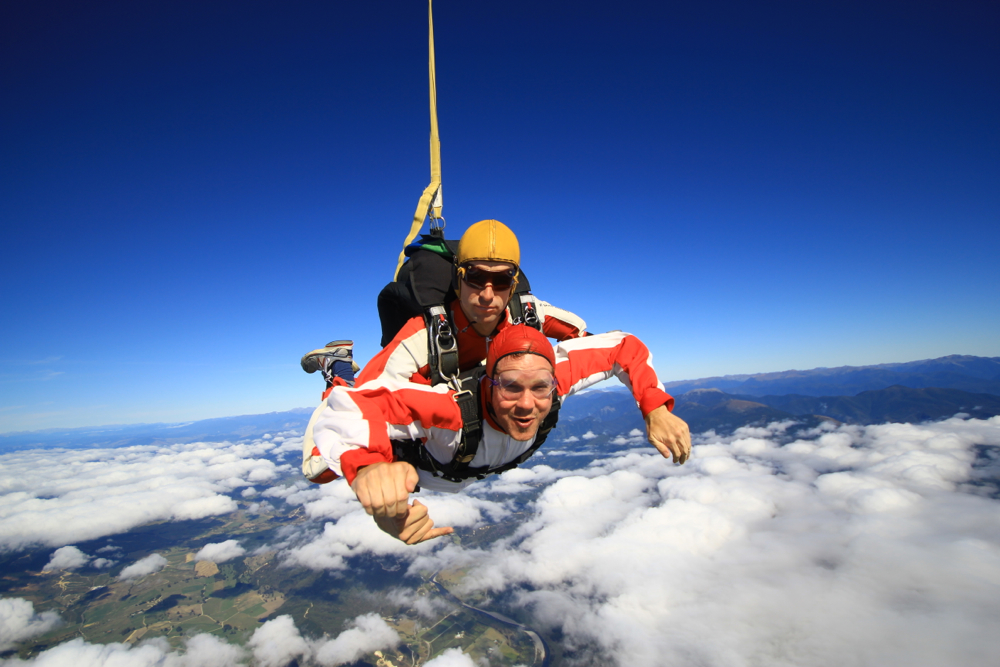 Tell us your top budget tip?
If you're not already tracking your spending, start doing it!
If you are then remember to make a note of everything you spend straight away; small costs like paying to use the toilet or buying a bag of sticky rice can easily be forgotten later on.
In some countries like Thailand, you can avoid paying the ATM fees by going to the exchange booth with your card and passport and drawing money out there. Also, find a bank in your home country that doesn't charge you for taking money out while abroad; we use Norwich and Peterborough and it has saved us a lot of money so far in bank fees.
Which feature would you most like to see in Trail Wallet?
It would be great to have a running total of everything we spend on our overall trip.
I would also like to set up a previous trip and have anything paid for within the dates set to automatically go into that trip (I hope that makes sense). For example, we used the app for 6 months before the new version, those six months include NZ, Australia, Indonesia, Malaysia, Philippines and a bit of Thailand costs, I would like to go back and separate those countries into different trips.
Many thanks to Andrew and Amy for more on their travels, visit OurBigFatTravelAdventure.com. You can also follow them on Twitter.
Andrew is our third Trail Walleteer—check out the complete list of Walleteers.