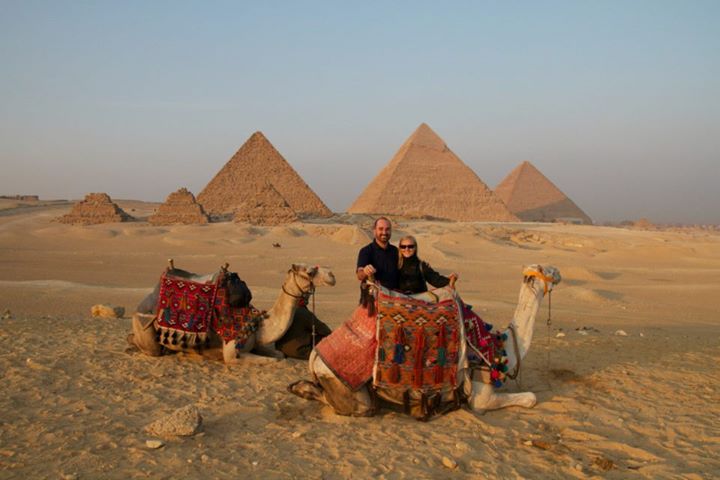 Welcome to Trail Walleteer of the Month, a new series where we talk to Trail Wallet users and discuss all things travel budget related. This month, we are pleased to have designer and photographer, Griffin Stewart from ValerieAndGriffin.com
Tell us a bit about yourself and your travels.
My wife and I lived and taught English in South Korea for two years while paying off student loan debt and saving up for our trip. I had previously traveled for 6 months on my own in 2007 and we were planing to visit many of the same spots as well as few new ones so we could experience them together.
While living in Korea, we had been searching for an app to track our expenses, but with my freelance business and student loans back home I had income and expenses in both Korea and in the USA. Trying to figure out how much we were spending where and how much was coming in was a nightmare and eventually we decided to track US income/expenses and Korean income/expenses separately. As you might imagine, this was not an ideal solution and, while we thankfully were able to pay off all student loan debt and save for our travels, we never really had a good grasp on our expenses while there.
As we headed out on our travels we had many of the same issues. We would track our expenses, but would have to make what felt like mind boggling conversions in every new country and we were always worried we had messed it up and would run out of money sooner than we had planned. All that changed when we downloaded Trail Wallet for the first time and we have not looked back since!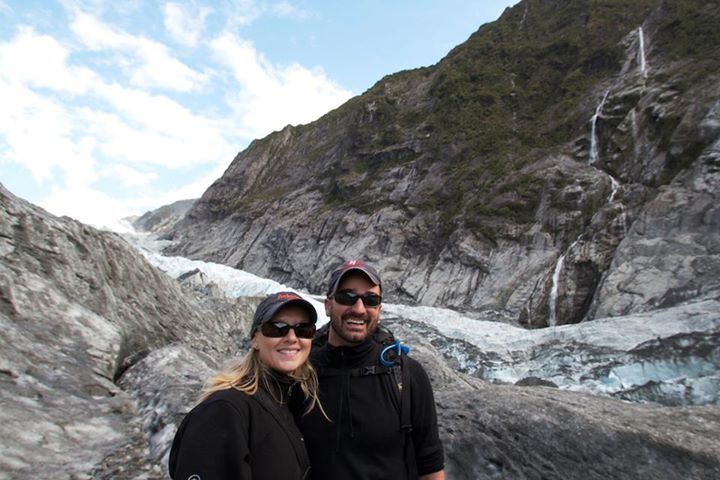 What do you think are the benefits of tracking your travel expenses?
For us, traveling for almost 18 months straight and changing countries and currencies a lot, it was critical to understand our daily, weekly and monthly average expenses so that we could make adjustments as needed and stay within our planned long term travel budget. Without doing this our trip would have ended sooner and we would not have been able to do, see and experience all the things we had planned for.
Trail wallet is awesome! I hate math and I'm bad at it as well, so not having to worry about and deal with conversions during our 45+ country trip was amazing! The first day I used the app I knew there was no looking back and there still is nothing in the app store that can compare. I was sad to see a noted travel blogger copy the functionality for his own profit, but Trail wallet is the first and best of its kind and I'll be sticking with the original and supporting Simon and Erin every chance I get!
What categories do you have set up on Trail Wallet? Which is the most used?
I use all the standard ones and also added Visa Fees and Business Expenses as I am able to write off certain things for my photography and design business . The most used in normally Accommodation as all our flights were paid for using miles from credit card rewards.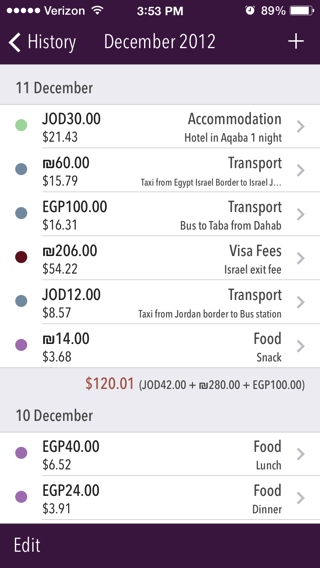 Has Trail Wallet revealed anything surprising about your spending?
Yes - Visa fees can add up! Make sure to remember them in your travel budgeting! ;-)
What's the weirdest thing you bought in the last year?
Probably some of the drinks and fruits at the local markets as we traveled. I have never seen or heard of a lot of the fruits we saw on our trip.
What's the most and least expensive country you've visited and what was your daily budget?
The most expensive was a trip to your homeland—England. Africa was also right up there in expenses. The pound killed us and we found it really expensive to travel there but a lot of the museums are free or donation only, so that helped a lot in London. Africa was really expensive for what you would get there as a hotel could cost $60+ and be in much worse shape than any $10 hotel in Thailand. Additionally we went on a three day Safari which was not cheap by any means, but well worth it for the experience.
Daily UK Budget was $120 per day for two people. We had some awesome friends who we got to stay with while there, so that helped out a lot, but still getting out and seeing some things during the Olympics was not cheap (but it was fun).
Daily Africa Budget for visiting Tanzania and my birthplace—Kenya—was $100 per day for two people, but the Safari was calculated separately from that.
The least expensive place we visited was India. We spent 6 weeks traveling around Northern India and our average daily budget was around $50 including private driver for many days and nice hotels. The meals were amazing and we would be full for less than $1 for both of us!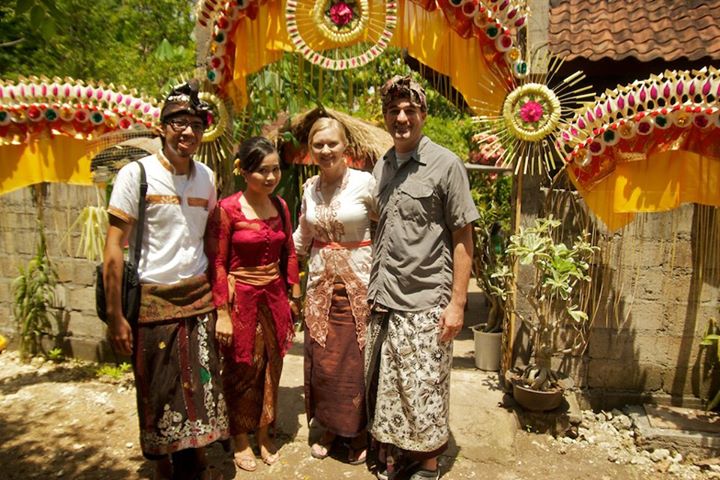 Tell us your top budget travel tip.
Track everything. Some countries are cheaper than others, so save where you can so you can enjoy yourself once things get more expensive. In the end it can all even out. Relatedly, plan for Visa fees and also have some money saved up for things you don't think to budget for as there will always be things like that.
Which feature would you most like to see in Trail Wallet?
Overall I am really happy with it and it beats anything I have seen by a long shot! If I could rename Categories, that would be nice, but not really a big one and can't think of anything else at this time.
Many thanks to Griffin and for more on Griffin's travels, be sure to check out ValerieAndGriffin.com. You can also follow Griffin on Twitter.
Trail Wallet is available in the App Store.